Movie Review: Humans Season 2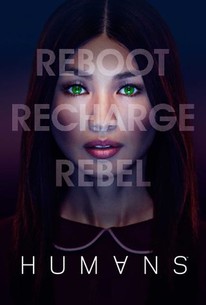 Okay, so not technically a movie, but Humans the TV SciFi Series is pretty good. This review is about Season 2. If you want my input on Season 1 it's in my movie archives (which I will link if I can figure out how 🙂
This is a SciFi series that follows that humans have made robots to help in every aspect of their lives. But their creator has a secret code built in some of them. A code that can wake them into consciousness.
But not every robot wakes up happy and healthy. Lots of bittersweet scenes in this season. There are a few plot holes but overall, I still want to know what happens next.
Note: Season 3 is scheduled to air June 10, 2018! 
My rating 4.3 stars out of 5
Andrea R. Cooper writes fantasy, paranormal,  and historical romance.
Her favorite childhood memories revolved around creating vibrant characters for her friends and then acting out their adventures. Inside her fantasy worlds of darkened forests, dragon-filled glades, and iced islands, nothing was banned. From the ethereal Elvin to the most maligned Vampires, all were welcome in her fictional realities, a stark contrast to her home, where the magical and mythical was forbidden.